City Cakes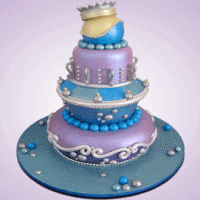 A Wedding Cake Fit For The Couples!
City Cakes is located in 251 West 18th Street New York City and offers some of the most beautifully designed and absolutely delicious wedding cakes in town. It is a great place to order your wedding cake, where the designers and makers of the cake are among the highly skilled and creative cake artists in the city. The shop is open every day with its opening hours on Monday to Friday from at 11 Am to 9 Pm and on Sundays from 12 Pm to 9 Pm.

So if you're having a wedding or any special occasion you can always order your cakes from City Cakes.