Classic Harbor Line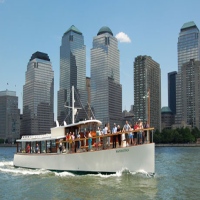 See The Spectacular Views Of The Manhattan Skyline!
Classic Harbor Line offers great tours in the New York Harbor, where you get to see the amazing Manhattan skyline and its beautiful sceneries. You also get to appreciate the architecture of the city and see fascinating locations and historic landmarks. With a lot of themes on the tour offered by Classic Harbor Line such as the Around Manhattan tour, Narrated cruise, tour to lower Manhattan and a full day cruise, Classic Harbor Line can offer a theme that fits to your liking.

So whenever you're in New York, you can always see the spectacular places in the city through Classic Harbor Line cruise. It's a great way of sightseeing the beauty in New York!