Dance Times Square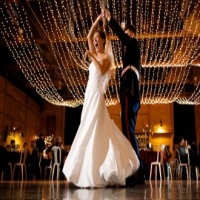 A Wonderful Dance As A Couple On Your Wedding Day!
Here at Dance Times Square they offer dance lessons for couples who want to learn and perform some amazing dance moves at their wedding. With a variety of dance moves to choose from , Dance Times Square can teach you the dance styles that you want for your wedding, making sure that you perform perfectly and with confidence at the event.

Plan a memorable dance number as a couple on your wedding day and learn to dance with Dance Times Square.