EmbassyCES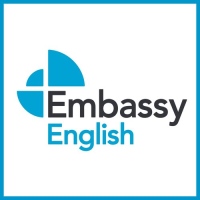 A Great Place To Learn English!
EmbassyCES is the place to be here in New York where they offer English classes for beginners or to those who want to improve their English skills. EmbassyCES has some great teachers and dedicated staff who will work their best to make their students proficient in the English language. Each class is designed to foster development and progress students where they will be trained to communicate and write better English.

Enroll now at EmbassyCES where learning is a fun and great experience for you to develop and enhance your skills in the English language.