Encore Music Lessons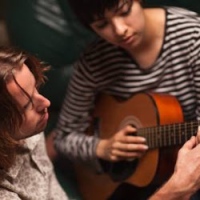 Learn To play Great Music On Your Guitar!
Play the guitar and have a fun time creating a wonderful tune. Learn to play the guitar here at Encore Music Lessons where they will train you to be creative and to explore the many great melodies in making your masterpiece. Their music lessons are designed to help the students know how to properly play the instrument and how to read the chords carefully in order to make great music.

Come to Encore Music Lessons and enroll yourself at their music class. You will definitely love the way they teach and also you will surely have a great time. Visit their website for reservations and inquiries or call them at their contact number.