FAO Schwartz Toy Store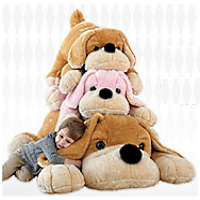 Enjoy Free Fun While Shopping for Toddlers
Besides being a shopping store, FAO Schwartz is one the most fabulous toddler attractions in NY. It is a cool place to shop for cute toys, outfits and gear for kids while at the same time enjoying free fun. Toddlers will look adorable posing for the camera while standing next to the giant stuffed animals at the store. There is also a Muppet workshop and a huge piano where budding artists can try playing some tunes. If you have a little princess on your hands, she will enjoy the amazing collection of toys at the Barbie section and maybe you can buy something for her as well.

Before leaving, FAO Schwartz, make sure to stop by the snack bar for a delicious bite. The store opens for business Monday to Friday from 10am-7pm and 10am to 8pm Friday through Sunday.