Guitar Cities New York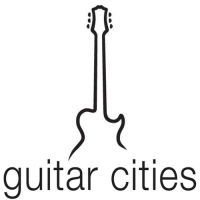 Play Guitar Like A Pro!
Become the best of what you can become and learn to play guitar here at Guitar Cities New York. They offer a music program that trains their students to be creative and innovative in playing good music. Also they teach their students how to read the notes and play the music properly. Whether you want to learn classical, bass guitar, modern, pop, jazz, rock, R&B, metal, slide, country or blues, Guitar Cities New York will train you to be an expert guitar player.

So learn from the best and enroll at Guitar Cities New York. You will definitely have a great time learning how to play the guitar. Visit their website for more information or inquiries or call them at their number.