74th Street Magic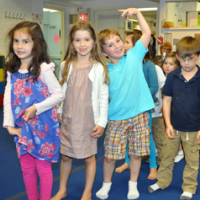 Gymnastics, Ice Cream & Friends in NY!
As one of the city's best party places, 74th Street Magic is a perfect place to hold your son or daughter's next ice cream themed birthday party! Not only can they build yummy ice cream sundaes with the Kitchen Wizardry theme, but they can also spend the day doing cool gymnastics activities.
Ice cream, gymnastics, friends and a great time! Contact 74th Street Magic today about planning your child's next ice cream party in New York!