iPlay America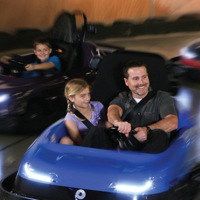 An Indoor Amusement Park
If you're craving the thrills of an amusement park, but prefer the comfort of an indoor venue, iPlay America is the place for you! It has everything you want in a theme park, plus the climate-controlled convenience of an indoor location. For this combination of comfort and excitement, it earns its place as one of the top 25 attractions in New Jersey!

iPlay America is open seven days a week. Hours of operation are 3 pm to 9 pm Mondays thru Thursdays, 3 pm to 11 pm on Fridays, 10 am to 11 pm on Saturdays, and 10 am to 9 pm on Sundays.