Ivy Terrace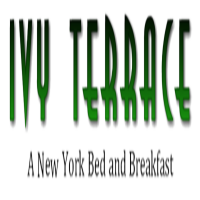 A Place in New York Where You Can Call It Your Home
Ivy Terrace bed and breakfast offers its great service and intimate atmosphere, where you can rest your mind and body after a long day of strolling in the hustle and bustle of New York. The place has a 6 studio apartment with 15 foot ceiling and a dazzling hardwood floor.

The location is very strategic and convenient for it is just a walking distance from the many landmarks of New York, such as Central Park, Metropolitan Museum of Art, St. Patrick's Cathedral and other attractive tourist spots and shopping districts in the city. So come and visit them today and make your trip to New York a memorable experience.