Karaoke Boho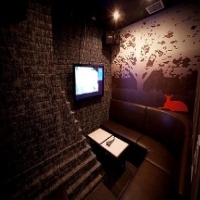 Come To Karaoke Boho And Have A Great Memorable Experience!
Enjoy your stay here at Karaoke Boho, where you will have a great time with your friends and have a memorable experience. The Karaoke bar has in itself a large collection of songs and is updated monthly, you will definitely find your favorite songs. Opens every day of the week from 2 Pm to 4 Pm, you are always welcome to come at Karaoke Boho where they will accommodate you with their great service.

Come to Karaoke Boho today with your group of friends and make your stay be a fun and memorable experience. Call them today and make your reservations.