Story Laurie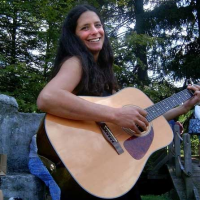 You will Love Her Stories & Music in NY!
If you're looking for a fun but educational musical entertainer in NY, then Story Laurie is the entertainer for you! She incorporates story-telling, music, and her love of nature into one fun-filled kid's party. The songs she plays are from her CD, "Groovin' in the Garden," which are sure to entertain kids of all ages.
Story Laurie's story-telling and songs are a great kid's musical entertainment in NY that is sure to impress both kids and adults. From young to old, everyone is sure to be inspired by her talent.