Mark Joseph Cakes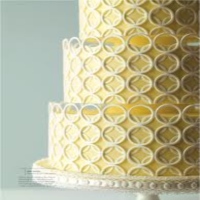 Mark Joseph World Class Wedding Cakes!
Mark Joseph Cakes is one of the most celebrated pastry chefs in New York, where all the cakes are crafted in detail and the taste is absolutely delicious. The cake is a perfect centerpiece in a wedding. With its stunning design and attractive colors you will surely want to grab a bite.

Mark Joseph is one of New York's best wedding cake designers and was awarded The Knot Best of Weddings in 2011. Also he was featured in several magazines and on the Martha Stewart Show.