Mugi Pottery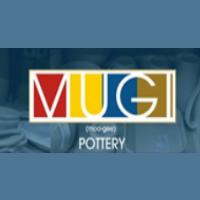 Mugi is a Fabulous Pottery Studio in New York!
Classes? Oh yeah, they have them: Children's: 8 weeks for $200; Adults: 8 weeks for $295 or 6 weeks for $235. The best part is the Couples Night at Mugi for $85, you will be introduced to vases, trays, containers and many different types of hand building techniques. FYI: Couples Night at Mugi was featured on Millionaire Match Maker!

Mugi Pottery also offers corporate events, birthday parties, bridal showers – if you have an event, call Mugi Pottery Studio in New York for a memorable experience.