New York City Guitar Lessons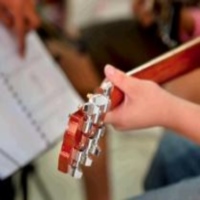 Learn To Play The Guitar With Josh Lattanzi!
Josh Lattanzi is among the best guitar players here in New York who has the experience in playing the instrument with some famous names such as Norah Jones, James Taylor, The Lemonheads and Ben Kweller to name a few. He offers guitar lessons to everyone who wants to learn the ways and techniques of playing the guitar and to make good music from the instrument.

So make your registration and visit the website for some amazing guitar lessons that Josh Lattanzi has to offer. You will definitely enjoy and have a great time playing the guitar and will have an amazing learning experience at each guitar lesson that you will have.