No. 9 Coal Mine & Museum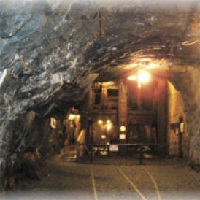 Historic Adventure At The No. 9 Coal Mine
The No. 9 Coal Mine was founded in 1855, they are located in Lansford, Pennsylvania. This tourist spot in PA is the world's oldest continuously operated anthracite coal mine! This place was closed in 1972, however the mine was reopened as a tourist attraction in the year 2002. Currently, visitors are riding safely by the train which is 1600 feet into the mountainside.

If you want to see and experience it firsthand then you must visit this tourist spot in PA. Once you are inside the mine, the experienced tour guides will lead you on the walking tour filled with the amazing sceneries and enchanting stories about the mine. So if you want a day trip in PA that is unforgettable then visiting them is a must!