Painted Rhythm Dance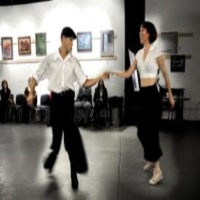 Learn Swing Dancing with Painted Rhythm Dance!
More than just an ordinary studio, Painted Rhythm Dance offers to train you swing dancing to become a skilled and wonderful dancer. The dance studio offers techniques and tips in helping you to dance better. With its trainer Chrissy Bridgeman, she will help you perfect the dance moves. The studio offers swing dance lessons and workshops on East coast Swing, Lindy hop, Foxtrot and more.

Painted Rhythm Dance is the place to be in New York where you can learn amazing dancing techniques and have fun breaking those dance moves.