Party Glitters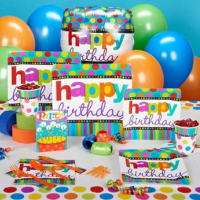 From Elmo to Justin Beiber Themes Here in NY!
No matter what age your kid is turning, you can find top-notch party supplies and favors at Party Glitters! With a variety of party themes, you are sure to find something that your kid will absolutely love. Find party supplies like plates, cups, invitations, balloons, napkins, pinatas, gift bags, and more here!
Party Glitters not only has a vast stock of party supplies, but they also have a large variety of themes, from young to old, inclusing Elmo, Hello Kitty, Dora, SpongeBob, Toy Story, Spiderman, and much more.