Riverside Language Program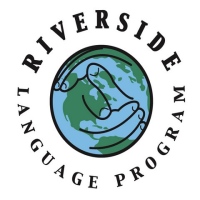 English As Easy As It Can Be!
Develop your English skills and be fluent in communicating and writing. Riverside Language Program aims to enhance and master the English skills of their students so that they can be proficient and competitive. They will help individuals to understand better the English language for them to learn easily and further improve their communication and writing skills.

Enroll at Riverside Language Program where you can learn a great deal of good communication and excellent writing skills. Visit their website for more inquiries and for registration to their English classes.