The Society for Martial Arts Instruction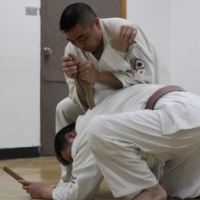 Empowering Karate Classes for All Ages!
A nonprofit organization that offers some of the best karate classes in NY, The Society for Martial Arts Instruction (SFMAI) is committed to empowering people of all ages through the knowledge and practice of martial arts. In addition to karate, the venue offers classes in Hiko Ryu Taijutsu, preventative self-defense, and Muay Thai Boran.
SFMAI teaches Karate-Do Kenwaken, a unique combination of traditional Japanese karate and modern western somatic movement science. If you are interested in signing up for a class, you simply need to fill out the contact form on the website and a representative will get back to you shortly!