Statue Cruises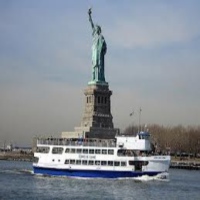 A Great way To See The Statue Of Liberty!
Statue Cruises offers exclusive access to the Statue of Liberty and a great way to enjoy the amazing scenery of New York. It is a perfect way to go sightseeing on a cruise, where you get to see a picturesque view of the New York skyline.

Visiting New York wouldn't be complete without going to the Statue of Liberty. So make your reservations today and enjoy the amazing cruise to Liberty Island and see Lady Liberty herself.