Team Building USA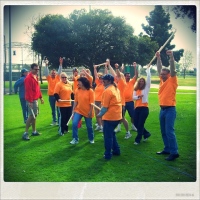 Enhance Team Performance With Team Building USA!
Team Building USA offers nothing but quality team building activities, where colleagues learn to collaborate with each other and have a good working relationship in which they can apply to the work area. The team building activities are designed to work on individuals' behavior and improve comradery among colleagues.

Team Building USA is New York's preferred choice in excellent team building activities and collaboration, where they will learn a valuable lesson of working as a group in achieving their goal.