The Cage NYC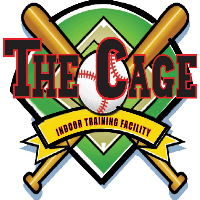 State of the art and fully turfed, The Cage offers great indoor batting cages in New York
No matter what speed you require for practice, The Cage's indoor batting and pitching machines will accommodate your style, and help to improve your performance. Their newly improved infield area and re-turfed ground, complements the new equipment and makes this one of the best facilities for indoor batting cages in New York. The friendly, helpful staff members can reconfigure their batting cages to create a 75' x 50' open infield practice area, making it perfect for a team to keep their running and fielding skills current and sharp, during the off season. Their pitching machines have adjustable speeds between 40-80 mph.

Prices start at $30 for half an hour; $50 for one hour. Check their website as specials and discounts become available. All and all, The Cage NYC has one of the best indoor batting cages in New York.