The Frick Collection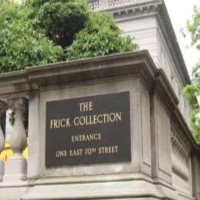 The Frick Collection, Among The Best Attractions Of New York!
Visit The Frick Collection and have a great learning experience where you can join their seminars and lectures about the arts and music. The place offers to inspire and foster creativity and uniqueness among individuals. The Frick Collection has in its museum some famous works of art from renowned painters and sculptors where you can see closely the wonderful details and elegant designs of each masterpiece.

Come to The Frick Collection and be inspired and learn many great things. For more details please visit their website or call them at their contact number, they will be more than happy to accommodate you.