Thomas Hayden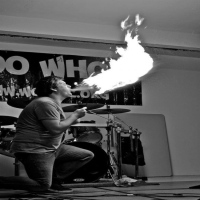 A Young Master Magician Dedicated To Entertain!
It is never a dull and boring show when Thomas Hayden performs his magic tricks. He provides some of the new and unique magic shows where he incorporates comedy and wits to every show. A professional magician here in New York, Thomas Hayden dedicates himself in further improving his skills in order to provide astonishing and entertaining magic shows.

Definitely the magician to call, Thomas Hayden will provide to you the best show you ever had. Visit the website for more details and reservations.