Times Square Disney Store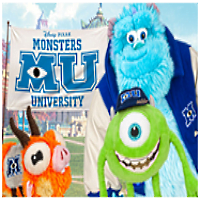 A Magical Place for Toddlers to Have Fun
Located at the heart of NY in time square, Disney Store is an awesome sight for toddlers. A visit to this toy store is worth it and not just for shopping, but also for the wonderful play sections that will wow your little one. A mini-castle equipped with crowns, fake jewelry, gowns and wands will make your little princess very happy, while the cars section is an ideal place for young boys to customize their own rides.

An imagination theater is also available where tots can draw with crayons or watch animated tales on a 12- foot screen. In addition, kids can wave wands in front of magic mirrors to bring Disney characters to life and watch them tell stories. To top it all off, there is plenty of candy at the Disney Store, which makes it one of the best kids' attractions in NY.