Top Line Parties and Events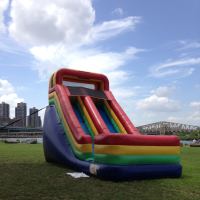 The one stop shop to make your party shine!
Top Line Parties & Events is an entertainment business that plans large events throughout the tri-state area. We have supplied entertainment for a variety of events from birthday parties to corporate events and everything in between. Founded in 2014 we have consistently brought our clients great services at a low cost. We provide party rentals, inflatable rides or games, clowns, magicians, concessions and much more! We are a NYC Board of Education Vendor and are fully insured. Our number one concern is safety and we take this into account at every event we entertain. We always make sure everyone is treated with respect and receives great help in booking their party. Don't be shy to give a call for your next event!
Party Rentals
We can provide you with all your party rental needs at an affordable price. We maintain a full inventory of equipment ready to be delivered to your New York party! Some of our party rentals include inflatable games including the mini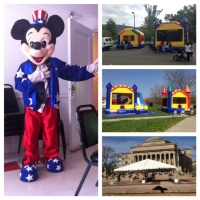 all-star hoop, rides including trackless trains and a pirate ship, concessions including popcorn, cotton candy, snow cones, pretzels and hot dogs, canopies and frame tents in all sizes, tables in all sizes, either round or square and more! No matter what kind of party or special occasion you're planning for, we have all of your party rental needs!
Bounce Houses and Inflatable Rides
Top Line Parties & Events offers a full line of bounce houses and inflatable rides for any size party or occasion. Chose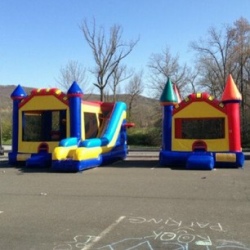 a bounce house to fit your specific party theme, our themed bounce houses range from a pink castle to a carousel, Batman, Spiderman, Disney princess, Dora the Explorer, Cars and so many more! No matter how old your guests are or the theme of your party, you're guaranteed to find a bounce house to fit your party theme! Some of our other cool bounce house rentals for New York parties include combo slides, obstacle courses, interactive games, water slides and more! Our inflatable bouncers and rides are clean and safe for all riders. We are licensed and insured and safety is our number one priority. Our bouncers will make block parties, or special events a blast, as kids get to bounce away all day long.
Tents, Tables and Chairs
Worried you invited too many people and now you won't have anywhere for them to eat or sit? Not to worry!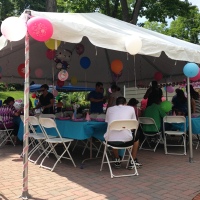 We have chair and tent rentals in all shapes and sizes! Never worry about limiting your guest list, invite the whole neighborhood! We have a wide variety of tent sizes to fit your space. We have both square and round tables and enough seating to fit all of your guests. The standard tent package includes 1 20 x 20 tent, 4 60" round tables and 32 chairs. Add-ons include generators, round tables in sizes 34", 48", 54" or 60", 6ft. and 8ft. banquet style rectangle tables, cocktail tables, white folding chairs, heat lamps and patio lamps. We have all of your tent, table and chair rental needs!
Children's Parties
Is your child's birthday coming up and you're scrambling to find a variety of party entertainers? No need to browse through dozens of different party entertainers, we have all of your party entertainment needs in one place! We have a range of children's entertainers from balloon twisters to costume characters, magicians and more!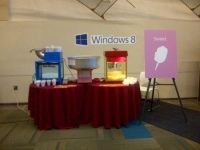 Balloon Twisters: Our balloon twisters bring you Qualatex, the best balloons out there for sculpting! We are able to twist up cool and creative animals and objects unlike our competitors who stick to dogs and swords. We start with the basics and work our way up depending on the children's wants. We are able to create unique and fantastic creations.
Clowns: We have clowns that are silly and fun and are great for any event! They are sure to light up the room. They interact with the kids and get them ready for games and possibly a silly magic show. They can juggle, stilt walk, ride unicycles and much more! Be sure to call us to have our silly clowns at your next event.
Face Painting: Face painting and tattoos for the kids are always a hit! Our face painters can do full faces or simple basic body art. Our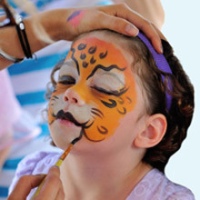 face painters use FDA approved paint and will make your children into anything they desire. This will most definitely make your event more enjoyable.
Magicians: We have magicians that perform tricks and illusions that are a hit with the kids and adults! Our Magicians perform at many special events or engagements for entertainment purposes and they work with various groups, from children to the elderly. Having a magician at your event will make your event funnier and the kids and adults will have a great time.
We have several party packages designed to make your party special, no matter how big or small!