Traditional Okinawan Karate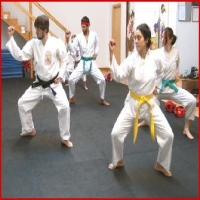 Develop Your Skills In Karate At Traditional Okinawan Karate!
Whether a beginner or an individual who has experience in martial arts, Traditional Okinawan Karate helps you further improve your skills and develop your techniques to become a good fighter. The sensei will make sure that you are properly taught and that you understand the techniques in order to move on to the next techniques. It is a great place for kids and adults to learn karate and at the same time enjoy and have a great work-out.

Make Traditional Okinawan Karate your place of choice for learning karate and become an expert in the martial arts yourself. Visit the website for inquiries and for the schedules of their classes or call them at their phone number.